Top 3 Online Profiles for Attorneys
Drop Everything and Claim/Create/Update Your Online Profiles on Google My Business, AVVO and Yelp – Now:
Google My Business (GMB)
,
AVVO
and
Yelp
are absolutely necessary to enable people to find you online with a bonus – each allows for reviews to be posted for rating and referral purposes. GMB also provides a portal to manage your online presence across Google including search and maps.
Now, let's look at some more locations where attorneys and law firms should appear to increase their online visibility.
Maps and Review Websites
Help Clients Find Your Office Using Apple Maps, FourSquare & Swarm and YP.com
Not as well known as Google Maps, Apple Maps, FourSquare & Swarm and YP.com are important as the sites help people find your office; Apple Maps is the "native" map application for Apple's iPhone, the most popular smartphone in use (why would you want to ignore the largest group of users). FourSquare and Swarm provide automatic "check-in" and "review" options. YP.com is an online version of the Yellow Pages which allows expanded profiles and provides for reviews.
Online Legal Directories
Claim Your Profile on Justia & HG.org
Justia
and
HG.org
are legal directories which enable attorneys to claim/create profiles to increase their online presence.
Social Media Channels for Lawyers
Attorneys & Law Firms Should Use (Embrace Enthusiastically) Social Media, But Only If Willing To Provide Content on a Regular Basis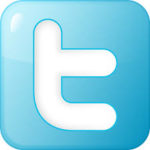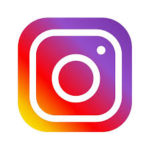 Social media channels including Facebook, Google+, Twitter, YouTube, Instagram and Snapchat each provide a unique way to share information with viewers – each tends to be used by different demographic groups, primarily based upon age. Using social media requires a commitment to stay engaged – to provide useful information to followers and to actually engage in conversations with them.
Facebook is the best known and continues to evolve, often incorporating many of the features of the other media channels; it seems almost everyone of a certain age has a Facebook account and if you choose to use only one social media channel, this should be it. A Google+ profile is created when you create a Google My Business profile and when used properly, can increase online visibility by providing search results for specific legal questions. Twitter is quick method of sharing short (limited to 140 characters) messages, which can stand alone or contain links to longer articles and other information. YouTube, Instagram and Snapchat are visual and many lawyers, using the unique features of each to engage viewers, now use images and video for marketing success. If you're already comfortable with video, YouTube moves to the top of the social media list – maybe, the top of the entire list because of the growing popularity of online video and its ease of delivery of useful information.
Linkedin for Lawyers
When All Else Is Done, An Attorney Should Have A Linkedin Profile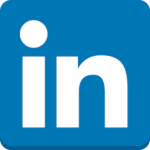 A combination professional social media channel, lawyer directory, content distribution channel and digital resume, Linkedin provides a seemingly more professional profile and experience than found elsewhere online. Reviews and endorsements are available. Linkedin can, and should be, part of a lawyer's marketing plan and is especially helpful in documenting professional experience and expertise. A link to a Linkedin profile is a great way to provide professional background (schools attended, court admissions, specialization, employment history, etc.) that can get in the way of the sharing much more important information on a website or social media channels.
*Why Google My Business (GMB) is so Important and Listed As Number One
It provides access to everything Google – Google is the most-used search engine on the internet and the tools it provides can increase a lawyer's online presence dramatically. Using GMB allows an attorney to manage the information Google users see when search results are provided; creates the Google Knowledge Graph that appears with search results; provides access to Google+; provides access to Google Analytics and Google Advertising as well as providing access to online reviews.