A Lawyer's Time & Advice are His Stock in Trade (Abraham Lincoln)
You've made the decision that it's time to start marketing your practice or improve your existing efforts. After all, your practice is a business and success is dependent upon providing outstanding service to your current clients, obtaining new clients and maintaining relationships with past clients to ensure their return when new legal issues arise and their referrals, when friends and loved ones have legal problems.
You've also decided that Abe Lincoln had it right – your time and advice are your stock in trade and if you're using your professional time for anything other than "being" a lawyer, it's affecting your bottom line. You're probably already outsourcing activities such as office-cleaning, IT, vehicle maintenance, bookkeeping and things you might be able to do, but you've determined it's cheaper in the long-run to have somebody else do it.
The same analysis can be used for marketing – you may already have the skills or as an attorney, you certainly have the ability to learn how to do it – but, you've decided it's not a good use of your time and it's time to bring in professional help. No need to stay late at the office or miss out on time with family and friends – let someone else do it and you can enjoy the benefits.
How We Can Help | What We Do | Marketing Services Provided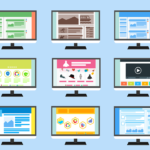 Create Your First Attorney/Law Firm Website – A website serves as your online foundation. We know how to create a website that provides timely and relevant information for people searching for lawyers, just like you.
Content Management – We're modern-day scriveners, able to provide dynamic and timely web content relevant to your practice through website articles, blog posts as well as books, self-help guides and informational messages. New content that is informative is needed on a regular basis to increase a website's "popularity" (relevance) and will result in a corresponding rise in web search page rank – truly, the only way to reach Google's page one. Failure to update a website with new and relevant content is "punished," causing websites to rank poorly.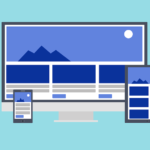 Update Your Existing Website – Many lawyers have had websites for years, having relied upon large, trusted legal-services providers as the providers transitioned from selling books to selling digital services; but, they've not kept up. The websites are difficult, if not impossible, to update; there is a sameness among the sites (think pictures of Courthouses, Smiling Strangers and Scales of Justice); and usually contain old content, making it difficult to rank high in search results.
Create Social Media Channels & Content Management – You need to be seen and participate in conversations occurring in social media. We can help you set-up and maximize your profile on Facebook, Google+, Twitter and other social media platforms where your clients and prospective clients, are participating, which will increase your online visibility dramatically – we can also integrate your social media with your website. We can also assist you in providing new and relevant content through social media on a schedule you determine.
Newsletter Design & Production – No better way to maintain regular contact with clients, former clients, peers and influencers. Digital and physical newsletters can each be helpful in keeping you and your practice "top of mind" with those who may need your professional services in the future – we can design each and coordinate production and distribution, so nobody can ever claim they don't remember your name or that they didn't know you practiced in an area of the law they just happen to need a lawyer's assistance.